Growing pressure to protect Purcell's Backlands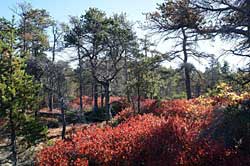 CBCL Limited consultants asked for feedback on proposals to extend water & sewage along Purcell's Cove Road. At a packed meeting on Oct 29th, participants expressed clearly "not needed, not wanted" and called on HRM to conserve the Purcell's Cove Backlands for wildlife and wilderness recreation. More..
Posted: October 30th, 2012 under Uncategorized.

Write a comment
You need to login to post comments!