Young Naturalists explore the Rocky Intertidal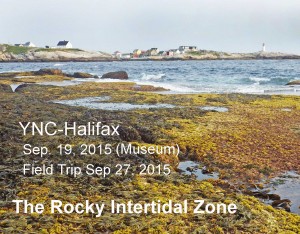 The Young Naturalists Halifax Chapter begin their 2015/2016 season with an exploration of the Rocky Intertidal Zone, led by Pat Harding and David Patriquin. Museum Session Saturday Sep 19 10:30 at NSMNH & Field Trip Sunday Sep 27. Details
Ever wonder what the rocky intertidal looks like below water at high tide? View video (Peggy's Cove area).
Posted: September 18th, 2015 under Uncategorized.