HFN's Archived Newsletters are still relevant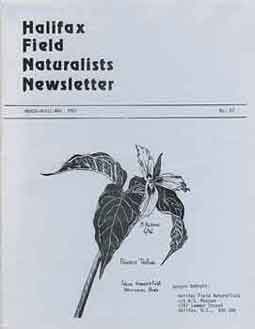 Read about The Cheticamp raised Bog – before if was flooded for the Wreck Cove Hydroelectric Project – some common edible and poisonous mushrooms in Nova Scotia, and how to recognize ten common N.S. grasses, all in July/Aug 1976 issue of the Halifax Field Naturalist! View Archived Newsletters for those items and lots more.
Posted: September 2nd, 2014 under Uncategorized.