Nova Scotia has a surprisingly rich natural history for a small geographical area, but it remains largely outside the scope of common knowledge. The prime purpose of the Halifax Field Naturalists from its inception in 1975 has been to educate ourselves and the public at large in the natural history of Nova Scotia.
Amongst our activities, we
organize a number of field trips and hikes over the year
hold monthly presentations on a variety of nature topics
publish a quarterly newsletter full of nature news items, reports on field trips and presentations, seasonal almanacs, and articles of interest to naturalists.
Our walks are led by specialists or well-schooled naturalists. They provide a good way to expand one's knowledge of local natural history as well as to mingle with members of the natural history community. We usually have one or more walks a month throughout the year.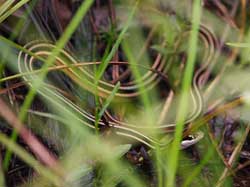 Our talks are given by both experts and interested amateurs – once monthly except for July and August. They provide an opportunity to learn what local scientists, volunteers, and HFN members are up to.
We also conduct a number of practical conservation activities and advise government and other entities on protection of hiking and recreation areas and on preserving ecologically-sensitive spaces.
We welcome everyone to join our walks and talks regardless of membership. Of course we welcome new members. It's a way to support our ongoing activities and members receive
our quarterly newsletter
detailed programs of upcoming walks and talks
notification of special events via our emails
Members are welcome to serve on committees, e.g., the program or conservation committees, according to their interests.
We report and discuss nature observations via our Facebook group and post on Twitter as @HfxFieldNat.
Please explore the website to learn more about us and join us for a talk and a walk!