NS celebration of Nature Weekend May 26-28, 2017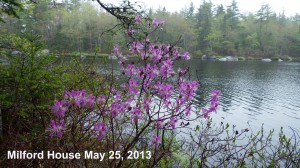 Nature NS is holding its popular spring weekend at Milford House May 26-28, 2017. As in the recent past, the Young Naturalist Club will be participating, making it a family affair. There are talks about loons, flying squirrels and trout, a variety of field trips, and good food! For the kids, nature-oriented games, fields trips, and a campfire with Frank Meuse and Shalon Joudry from Stone Bear. See Nature NS. Registration must be received by April 21.See Nature NS.
Posted: May 9th, 2017 under Conservation, Talks.