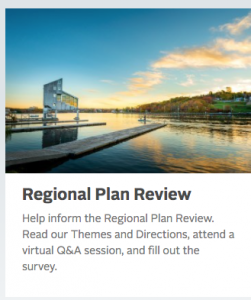 Halifax Regional Plan Review 2021: Feedback from two naturalist societies – the Halifax Field Naturalists and the Nova Scotia Wild Flora Society
Submitted to regionalplan@halifax.ca on July 15, 2021
WHO WE ARE
The Halifax Field Naturalists (HFN), founded in 1975, seeks to "educate ourselves and the public at large in the natural history of Nova Scotia." Current membership is 110 paid up members. We have a website at www.halifaxfieldnaturalists.ca
The Nova Scotia Wild Flora Society (NSWFS), founded in 1990, is dedicated to the appreciation and conservation of wild flora and habitat in Nova Scotia. Currently we have 47 paid up members. We have a website at www.nswildflora.ca
Both groups are Halifax based for in-person and now some virtual meetings, but we have members from all over the province, and our field trips occur throughout Nova Scotia.
Whenever possible, meetings and field trips of HFN and NSWFS are open to the public at large. In the last several years we have seen rising interest in our activities, reflecting the increased appreciation generally today of nature and of the many and special opportunities we have in Nova Scotia to enjoy nature.
Many of our members are involved as individuals in trail organizations and in specific conservation efforts. As naturalist societies, we are often asked to support such efforts by visiting specific sites and documenting the flora and fauna, and by writing letters of support.
HFN and NSWFS are members of Our HRM Alliance and are highly supportive of the draft document that has been circulating "Our HRM Alliance Response to the Proposed Regional Plan Review Themes & Directions". We highlight some special concerns that we have as naturalist organizations below.
GREEN SPACE IN HRM: A LOT OF PROGRESS, BUT CONTINUING DEGRADATION
As naturalist societies and individually, it has been gratifying to participate in various HRM initiatives related to our 'green spaces' and we have been especially encouraged by the unanimous Regional Council support for the Halifax Green Network Plan in 2018 (but yet to be implemented). At the same time, however, we are witnessing continuing degradation of our green spaces. Read more »
Posted: July 15th, 2021 under BMBCL, Conservation.
Comments: none