Shaw Group/Nature Conservancy of Canada Proposal: Supportive staff report goes to Regional Council
GOOD NEWS: Halifax regional council moves ahead with proposed Purcells Cove park.
See Metro News
"It is recommended that Halifax Regional Council direct staff to: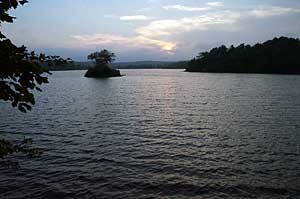 1. Proceed with negotiations to acquire the lands (PID 00052407) and return to Regional Council for consideration of the key terms and conditions for the 379 acres that address the following:
a. Suitable acquisition terms…
b. Acceptable governance model…
c. Suitable concept site and management plan…
d. Clarification of the obligations of the lessor (NCC) and lessee (HRM)…
e. Resolution of the concerns related to the state of the dam on the lands
f. Input from public consultation and discussions with the Province and relevant
stakeholders regarding the proposal; and
2. Consider updates to the Regional Plan … "
View Full Report
View Agenda for Tues Sep 20, 2016 regional Council meeting
"The rationale for staff's recommendation is as follows:
? Acquisition would be aligned with findings of Halifax Green Network Plan
? Fair market value (or better) for the lands appears to be achievable
? It appears there is widespread public support
? A comparable opportunity may not be available in the future
? Increased interest in passive recreation to improve mental and physical health of residents
? Easily accessible, urban wilderness located close to city core for which public access could be
potentially achieved within 2 years
? Unique partnership opportunity between HRM, NCC and community associations
? Opportunity to protect unique ecological landscape
? Lands would provide a "gateway" to other wilderness lands in the area
? Protection of lands for wildlife corridors "
Posted: September 16th, 2016 under Uncategorized.