Monday October 22, 2018: The Natural History of the Halifax Backlands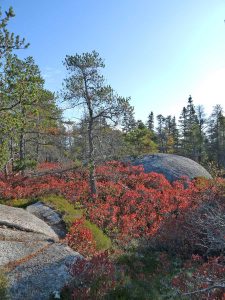 A public lecture for SCANS (Seniors' College Association of Nova Scotia) by David Patriquin on The Natural History of the Halifax Backlands 
Date and Time: October 22, 2018 – Monday, 1:30 – 3:30 pm
Place: Captain William Spry Community Centre
The "Backlands" is a Thomsonesque wilderness located only a few kilometers from peninsular Halifax. It includes nine lakes, spectacular views and dozens of informal hiking and biking trails. David will take us on a virtual tour through the area, describing what we see, discussing what makes it all work and explaining what is needed to sustain it.
View more details on SCANS website
View/download  Poster
Posted: October 12th, 2018 under Conservation, Talks.