Maritime Butterfly Atlas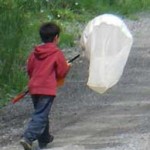 The Maritime Butterfly Atlas had its last field season in 2015. Read their 2016 newsletter for the latest additions, an overview of the results of the whole project, and next steps. If you have additional records from the past that are supported by either a photograph or a specimen, those can still be submitted up to July 31, 2016. Going forward, observers are encouraged to continue submitting photographic records to eButterfly. View 2016 Maritimes Butterfly Atlas Newsletter.
Posted: June 11th, 2016 under Uncategorized.