Monday June 20, Public Meeting on Blue Mountain Birch Cove Lakes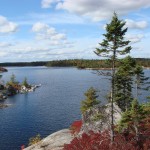 From Our HRM Alliance: In 2014, a facilitator was hired to negotiate the boundaries of the Blue Mountain Birch Cove Lakes Wilderness Area. Shockingly, the facilitator's report (just released) proposes the exact site plan the developers asked for in 2007. This negotiation has been a complete failure. You can read the flawed report here. If you do not want to see Blue Mountain Birch Cove Lakes developed, come to the public information meeting Monday, June 20, 2016, at 7:00 p.m. at The Future Inns Aspin/Birch Room, 30 Fairfax Drive, Halifax, Nova Scotia. Halifax is taking written feedback on this report until July 4 at clerks@halifax.ca.
Posted: June 13th, 2016 under BMBCL.