Independent Review of forestry in Nova Scotia announced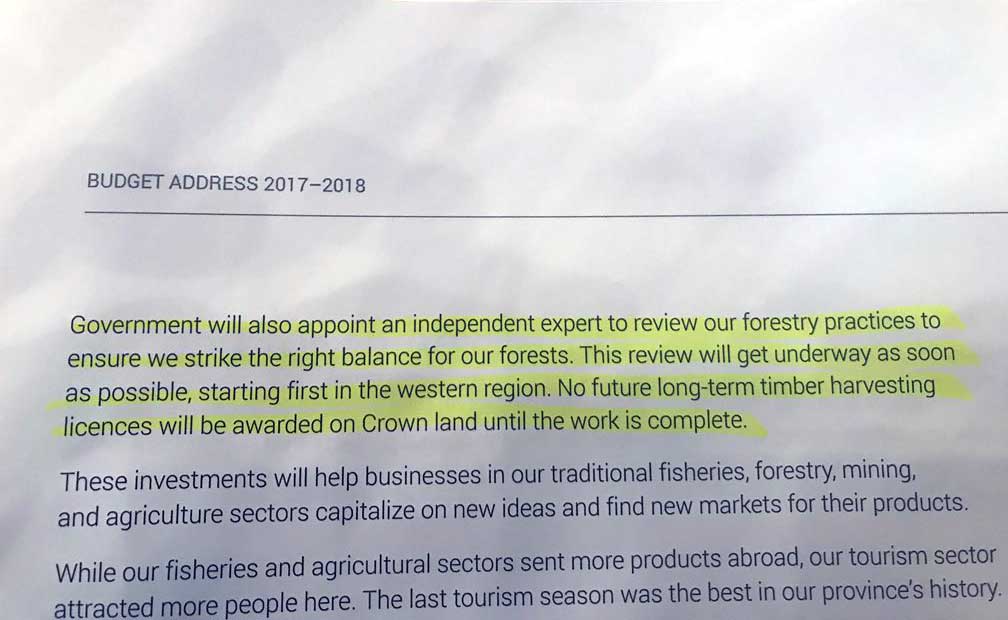 In its pre-election budget address on April 27, 2017, the Liberal government announced get underway within weeks.
Yesterday (Aug 30) the government announced the review is beginning, that it would be headed up by University of King's College President William Lahey and that it would take place in three phases with a final report on February 28, 2018.

The review will examine current practices, including strengths and weaknesses, and provide recommendations for improvement regarding how Nova Scotia balances long-term environmental, social and economic interests in managing the province's forests. In particular, the review has the mandate to examine the following components:

Evaluate the effectiveness and identify opportunities to improve the legislation, regulations, policies and guidelines, as well as the science-based tools that determine whether and where harvesting occurs, as well as the harvesting methods (e.g: clear cut, partial harvest) that can or should be used. Evaluate market access for private forest owners, particularly in the western region, and provide recommendations to address any identified issues. Source: NSDNR>Independent Review of Forest Practices
View NSDNR Press Release
View Terms of Reference
A Contact Address is given for people wishing to provide comments:
You may contact the forest practices review by sending an email to forestryreview@novascotia.ca. Please note that you will receive an automatic response thanking you for your email. Your correspondence will be forwarded to Professor William Lahey for his consideration.
Posted: September 1st, 2017 under Conservation, Forests & Forestry.