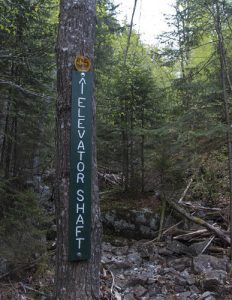 "In September HRM [Halifax Regional Municipality] announced that the tentative agreement for the Urban Wilderness Park on the Purcell's Cove Backlands would include a parking lot and main entrance.
"Since then some questions have been raised about the concept and possible scale of parking adjacent to a wilderness area.
"Nature Conservancy Canada in partnership with urban parking specialists UrbanMobility has arrived at a solution that will provide for those who visit by car while meeting the concerns of conservationists.

"Jackson Pine, consulting engineer with UrbanMobius says the plan is to provide underground parking below the Purcells Cove Backlands itself, under the existing woodlands which will remain untouched by construction. Initially, two levels of underground parking for 100 cars per level are proposed but this could be extended to a third level if needed."
"In September HRM announced that the tentative agreement for the Urban Wilderness Park on the Purcell's Cove Backlands would include a parking lot and main entrance. Since then some questions have been raised about the concept and possible scale of parking adjacent to a wilderness area."