NS Nature Trust Urban Wildlands Celebration Wed, Aug 15 7 PM – 8 PM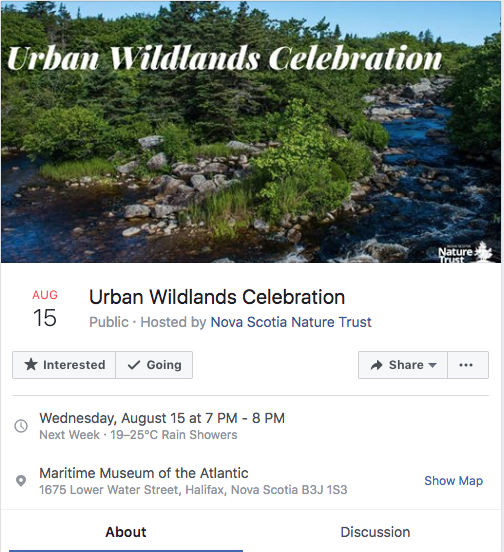 From Event Facebook Page:
"Join us in celebrating the protection of new urban wildlands that protect important freshwater and wildlife habitats.
"Please RSVP to: events@nsnt.ca (902) 425-5263.
"We will host a guided Wildlands Walk of the new conservation lands on September 22nd (more details coming soon)."
Posted: August 10th, 2018 under Conservation, Events.