EAC kicks off Biodiverse-city Guided Hikes with Sandy Lake walk on Sep 15, 2018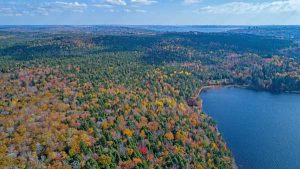 From EAC website:
Join the Ecology Action Centre and the Sandy Lake Conservation Association as we go for a hike at Sandy Lake and in its environs. Learn about the biodiversity of this special place (old growth forest! wetlands!), and how it fits into the new Green Network Plan for HRM. See for yourself why this area has been proposed as a regional park, and hear the story of why supporters of the area have been fighting for its protection.

This free hike will be 3 hours in length, and is limited to 25 participants. Hike leaders will have hike leadership training and wilderness first aid training. Hikers must all register before the event, and registered hikers must wear sturdy footwear (no open-toed sandals or flip flops) and bring water. The hike will be moderate with regards to the terrain – we will be hiking on managed trails but also going off-trail to explore the forests of the area. A waiver will also be signed on the day of the hike before embarking.
Contact hike leader Karen McKendry at karenmckendry at ecologyaction dot ca if you have questions about the hike.
Date: September 15, 2018
Time: 1:00 pm to 4:00 pm
View more to register
Posted: September 11th, 2018 under Conservation, Events.