HFN joins the Backlands Coalition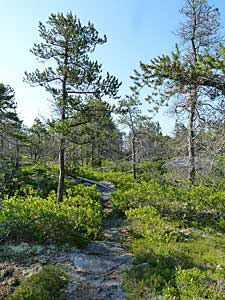 The Backlands, sometimes known as the Pucell's Cove Backlands, are lands enclosed by Herring Cove and Purcell's Cove Roads, extending from Williams Lake at the northwest to Power's Pond at the southeast. Protecting as much as possible of the Backlands would add an important chunk to the set of protected areas and parks on the Chebucto Peninsula. The Board of the Halifax Field Naturalists recently voted in favour of becoming a member of the Backlands Coalition, becoming one of the ten founding members. See Backlands Coalition website for more about the coalition.
Posted: March 23rd, 2014 under Uncategorized.