Original HFN Board members still meet!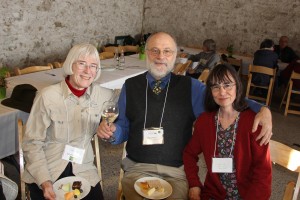 Three members of the first HFN board are all working for nature in Ontario. Left to right: Winnifrid Cairns, Paul Keddy, Cathy Keddy. They met this spring in Waterloo, Ontario, at a meeting where Paul was given the W.E. Saunders award for Natural History by Ontario Nature. (Photo courtesy of David Wake)
Posted: September 23rd, 2015 under Uncategorized.